WaistWatchers The Musical!
February 24 - March 27, 2016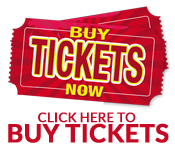 Set in Cook's Women's Gym, and in the same vein as Menopause the Musical®, WaistWatchers The Musical! takes a hilarious and lighthearted look at four women dealing with their obsession with food and assorted body image issues. Parodying 22 popular songs with cleverly rewritten lyrics propelling the fun along, the ladies tackle issues like dieting, exercise, plastic surgery, sex over the age of forty, and the relentless search for a positive self-image.
Included are songs such as "Botox Queen" to the tune of ABBA's "Dancing Queen," "I Hope I Lose It" to the tune of "I Hope I Get It" from A Chorus Line, and "Viagra" to the tune of "Maria" from West Side Story. Don't miss this "entertainment phenomenon" as described by critics around the country.
"The Audience Eats The Show Up"
- Miami Herald
"Be Prepared To Laugh Off A Few Pounds!
- BroadwayWorld.com